Phatt Phollaa is a sixth medical year student at Phnom Penh International University Cambodia. Pholla commenced volunteering with us in  2015. He joins with us during each trip when his busy university schedule allows.
He is a wonderful asset to our team and is highly respected by all those who work with him.
It is meeting people like Phollaa, who are the future of Cambodia, that makes volunteering such a worthwhile experience.  Mutual learning and sharing. We all enjoy getting together for social activities and recently attended a Rotary Gala Auction in Phnom Penh during January 2017 Phnom Penh with our volunteer team.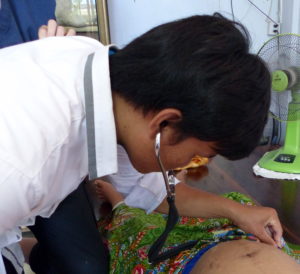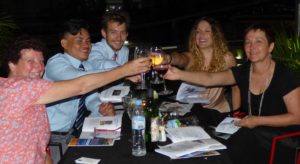 Medical student Phollaa learning the ropes from Midwife Emma Williamson