How we got started
In 2007 during a back packing holiday in Cambodia a chance meeting with a young Cambodian student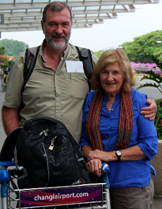 bought a challenge, and enrichment, to our lives. This chance meeting was the start of a friendship that resulted in us forming our charity and undertaking our first community development project at Po Village, Takev Province, in Cambodia. Following the successful completion of this project we moved onto the adjoining Kampong Speu Province. Our future plans are focused once more on Takev Province at Prey Kebas Referral Hospital and surrounding rural villages.
Australian  Patron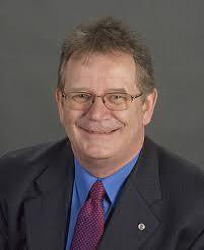 Professor Philip Darbyshire
We have been most fortunate that Professor Philip Darbyshire has agreed to become our charity patron. Professor Darbyshire is internationally recognized as a leader in health care research, nursing practice development and a health consultant. He is a Professor at Flinders and Monash Universities, Honorary Professor at Swansea University in the UK and Adjunct Professor at the University of Western Australia. His writing is educational, provocative, inspirational, thought provoking, and challenging. He is in high demand as a guest and Keynote speaker at national and international conferences. SSSP is honoured to have him as our Patron.
Medical Director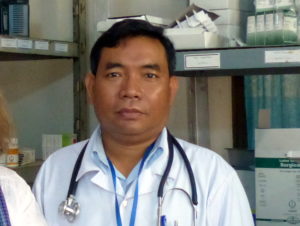 Dr Nourn Sophat
Dr Nourn Sophat is the Medical Director at Prey Kebas Referral Hospital. SSSP has supported Dr Nourn Sophat and his medical, midwifery and nursing staff through clinical education, support and coaching. In 2015 SSSP entered into a Memorandum of Understanding  with Takev Provincal Health Department and Prey Kebas Referral Hospital
SSSP has also provided equipment to improve conditions at the hospital. A refrigerator for midwifery area, air conditioner for operating theatre room,cardiac monitor and ECG machine.We have also supplied surgical instruments and medical drugs. Education and coaching remain our  primary focus at Prey Kebas Referral Hospital.
Clinical Nurse Adviser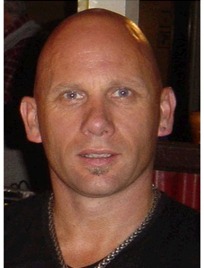 Richard Burrowes
Registered nurse Richard Burrowes joined our team in 2014. Richard is a New Zealander who has worked as a professional nurse since 1985. He has a mental health nursing, primary health care  and New Zealand Ambulance first responder medic background.
His professional interests are primary health care and men's health. He is a remote area nurse who practices in Indigenous primary health care  through out Australia. During 2016 he lived in Cambodia and provided ongoing free SSSP primary health care clinics to people in the urban slums. He is an excellent trainer and continues as a founding member of Supporting Silk Sisters Project.