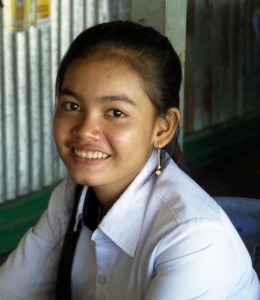 Tim Rathana needed a laptop before she could take up her scholarship.  When Supporting Silk Sisters Project heard of her need we provided funds for a new laptop.WSe first met Rathana in 2014 as a high school student. She was supported by multiple donors in her Advanced English education at the Centre for foreign Languages at Bright University, Takeo ,Takev Province. She is progressing well in her Law and English studies.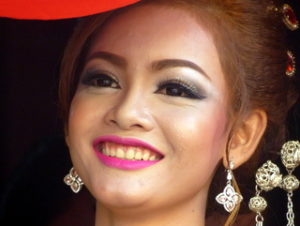 Remote Area Nurse Richard Burrowes Midwife Emma Williams and myself attended Rathana and her husband Chralie's wedding  in Po Village, Takev Province in  July 2016. Rathana continues to study in her last year of her Law Degree at Bright University Takeo. We wish them well and look forward to their graduation from University.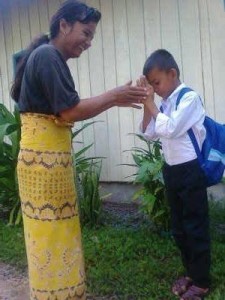 Tim Panet the brother of Rathana is a keen student. One of our Australian SSSP donors is supporting his English lessons. Recently Panet was very ill and required ear surgery at Bopatha Children's Hospital in Phnom Penh. This surgery was made possible by Sandra Brock one of our  German  SSSP members.
We are delighted that Panet is being supported in his English lessons and school education by donor Deb Pugh. He is a keen student and is making good progress.