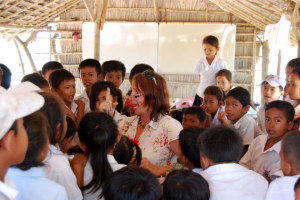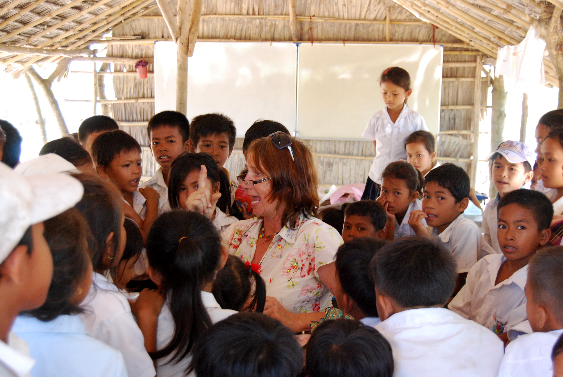 In 2012 we commenced our first community development project assisted by our German members Sandra Brock and Sebastian Hinz.
Both Sandra and Sebastian have excellent IT Skills which proved very valuable for the primary students.
We supported land purchase to build a new school and replace the existing palm leaf construction.
SSSP presented three teachers at the school with laptops to assist them with lesson preparation and research. This was a surprise for them and there were big smiles all around.